candidate door hangers
Canvassing a neighborhood? Door hangers are an easy to carry and a great way to deliver your political message. Our door hangers are digitally printed on both sides in full color. See a few examples below to get you started or use the Custom Art option!
Would you like to supply your own art, have us create custom art, or perhaps have a door hanger made to match a postcard, yard sign or banner you're already ordering? We can help!
Door hangers heighten your appeal to the voters – other than meeting the voters face-to-face, using political door hangers to put your face out there and familiarize voters with who you are is one of the best ways to create more personal contact.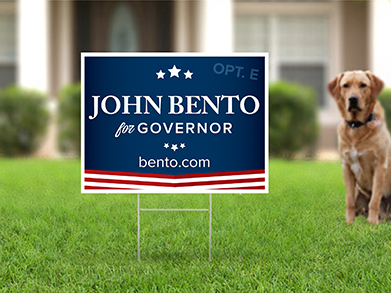 We have a bunch of templates you can choose from but if you have your own print-ready art or you would like a custom sign...that's all great too! We got ya covered.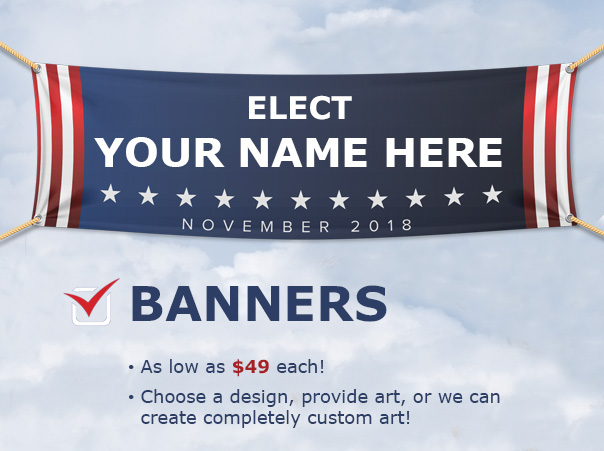 Banners always get attention. They can be as big as to wrap around a semi-truck that's on the side of the highway or as small as one to hang above a table at a farmers market. Be seen. Be visible.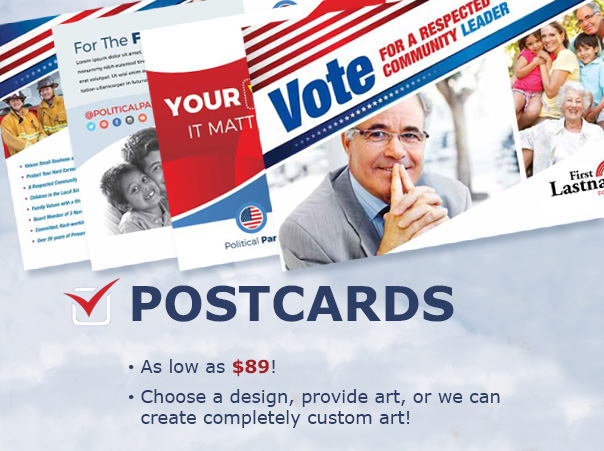 Handouts in the form of a postcard or flyer are always a good idea. They are easy to transport and can be used as mailers!