candidate postcards and direct mail
Postcards are great as hand outs and even better when you can also use them as a direct mail piece! We can design, print, and mail them for you! You never need to leave the office. See a few examples below to get you started or use the Custom Art option!
If you like the postcards above but they aren't quite what you're looking for, you would like one to match a banner you're ordering, or if you already have print-ready art available, please click the button below. We can help!
Ask us about EDDM options!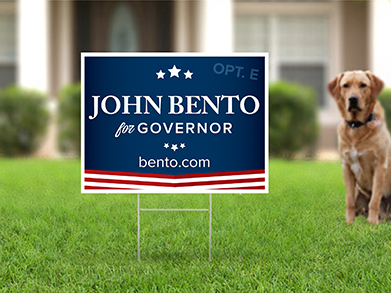 We have a bunch of templates you can choose from but if you have your own print-ready art or you would like a custom sign...that's all great too! We got ya covered.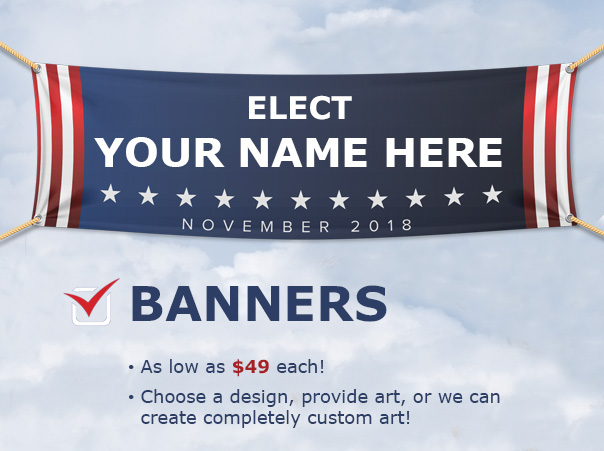 Banners always get attention. They can be as big as to wrap around a semi-truck that's on the side of the highway or as small as one to hang above a table at a farmers market. Be seen. Be visible.
Canvassing a neighborhood? Door hangers are an easy to carry and a great way to deliver your political message. Our door hangers are digitally printed on both sides in full color. Click below to see how to get started!